75% of judgements about a company's credibility are based on its website design
Website Design and Management
Website design impacts your customer experience, lead generation and ultimately, your bottom line!
Website design is an asset to a business. It affects how your target audience views your company turning them into your potential customers. It takes about 50 milliseconds (0.05 seconds) for users to form an opinion about your website that determines whether they will stay or leave! In that sense, your website design can make or break the business you are trying to deliver. At ERM, we create enticing, user-friendly and conversion-driven websites that generate an outstanding profit for your business.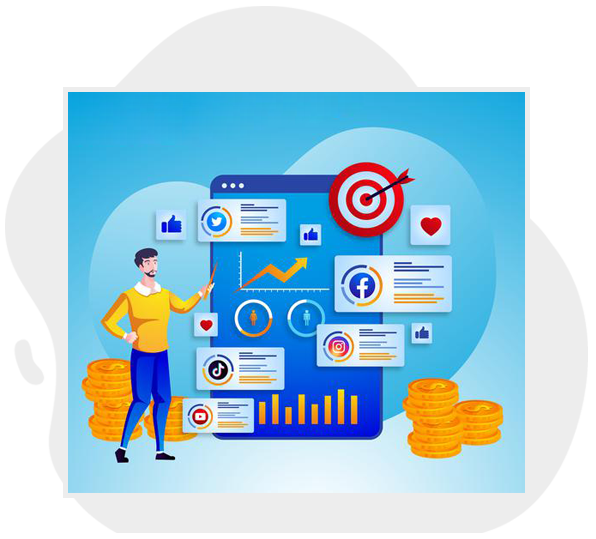 First impressions are powerful!
Our professional team of web designers pay attention to every small detail to create a good design.
NAVIGATION

We create simple yet beautiful websites. We ensure the menu is well labeled so your customers can easily find the information they are looking for.
CONTENT AND IMAGES

With a balance between visual elements, empty spaces and content; we ensure the web pages deliver the right message and make the reader want to see more.
SEARCH ENGINE OPTIMIZATION

93% of all online interactions start with a search engine. Investing in proper SEO services can increase your ranking on Google and other search engines- the best advertising your product/service can get!
ENGAGEMENT

We design custom layouts in line with your brand and industry. Our appealing designs make sure the readers not just visit but engage with your page.
SEARCH ENGINE OPTIMIZATION

From incorporating business related keywords to creating quality backlinks, we optimize all content on your website so it is visible and searchable by search engines.
RESPONSIVE DESIGN

With over 70% web traffic coming from mobile devices, it is only necessary to develop a mobile-friendly web design. We ensure your websites look and function great on devices of all sizes.
Please contact us using the form and we'll get back to you as soon as possible.