52.2% of online traffic comes via mobile, 57% in the United States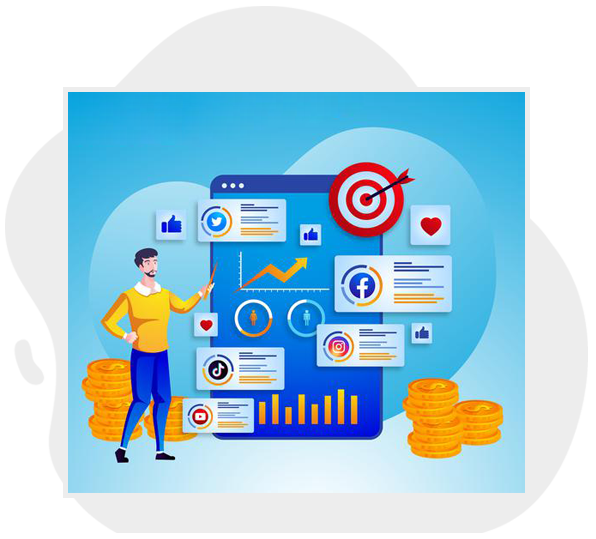 Investing in digital marketing is a great business strategy as it allows you to find new markets and the right customers at a much lower cost with results that are measurable.
81% of Americans go online daily. 28% of these are almost always online while 45% go online several times a day. With how accessible the internet is today and the increasing amount of time everyone is spending online, there is no doubt about the number of potential customers that can be found on the internet. Digital marketing presents immense opportunity for brands to reach their customers through email, video, search engines, social media, influencers, e-books, display advertising and many other channels. It lets you create engaging campaigns that can significantly increase your conversion rates.
Your customers are online right now and your competitors too! Let us help you make them choose YOU!
Most purchasing decisions begin online. At ERM, we juggle with a lot of ways to attract, engage and delight your customers online. Digital marketing is constantly evolving. Employing the latest trends and tactics, we ensure your business remains competitive, perhaps even ahead of the curve!
Our digital marketing services include
CONTENT MARKETING
70% of internet users wish to learn about a product or a service through content rather than traditional advertisements. A good content marketing strategy can increase both engagement and leads.
SOCIAL MEDIA MARKETING

3.2 billion people use social media every day. A good social media experience can turn your audience into your brand ambassadors and eventually help you grow your business exponentially.
SEARCH ENGINE OPTIMIZATION

93% of all online interactions start with a search engine. Investing in proper SEO services can increase your ranking on Google and other search engines- the best advertising your product/service can get!
EMAIL MARKETING
For every $1 spent on email marketing, you can expect an average return of $42! Approximately 80% of businesses still rely on email marketing for customer acquisition and retention.
ADVERTISING AND PROMOTIONS

Pay Per Click and social media advertisements help you attract leads that are ready to convert. Done correctly, these advertisements can drive great traffic for your business.
MOBILE COMMERCE

Over half of all online purchases are made on a mobile phone. Mobile devices have changed the way consumers search, engage and shop for products. Ensure you provide a matchless mobile experience.
Please contact us using the form and we'll get back to you as soon as possible.